Practical and spiritual services for the poor and needy . . .
Contact Work
The term "contact work" is borrowed from Young Life, an organization that has been reaching teenagers since the 1940's. Young Life interacts with kids on their own "turf" at places like schools, athletic events and local hangouts. Six Treasures has adopted that same approach and attempts to meet the homeless where they are – on the street, in parks, at local shelters. Volunteers are encouraged to model Christ by venturing outside their normal environment and step into the less familiar and sometimes uncomfortable world of the homeless.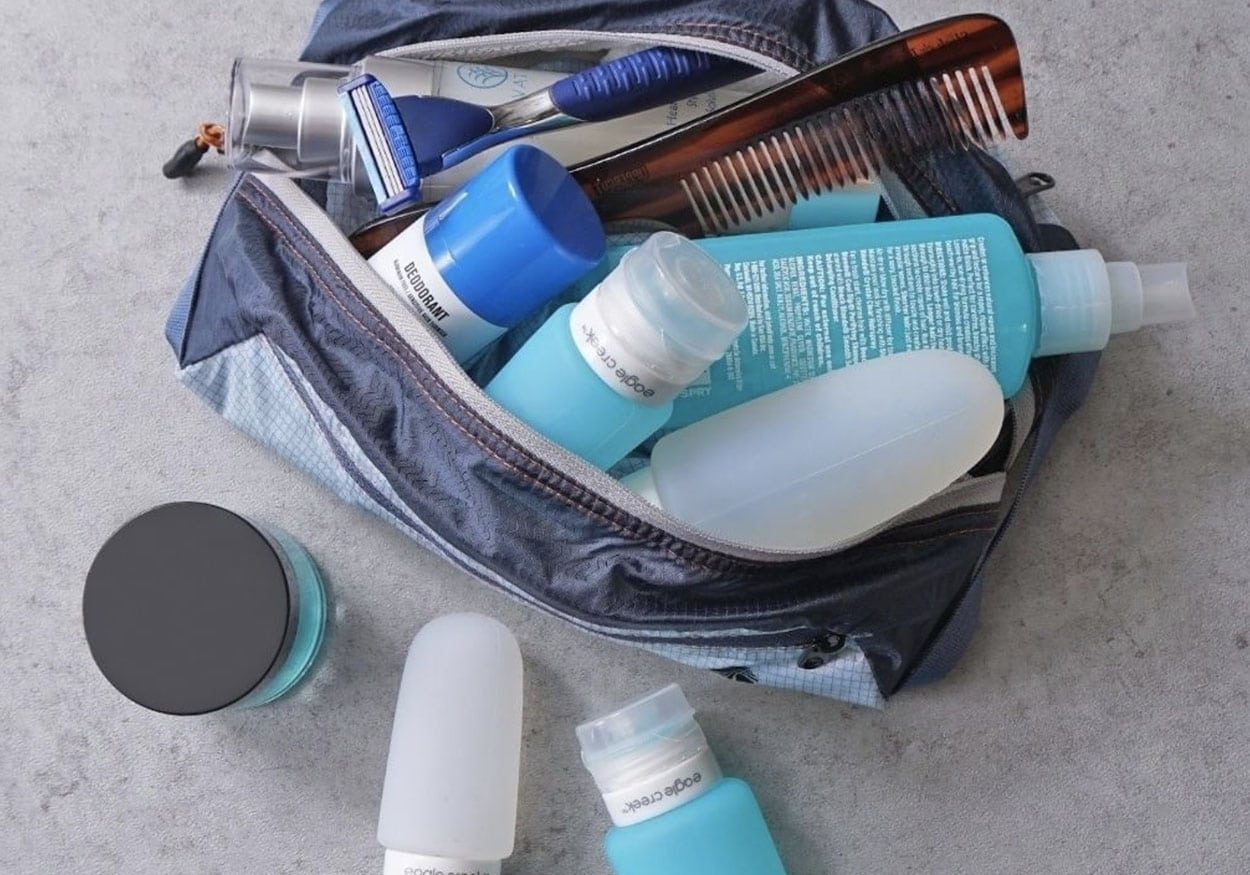 Meeting Basic Needs
There are many local organizations that provide for the basic needs of the homeless, especially food and clothing. For that reason, Six Treasures does not make this a primary emphasis. However, when needs arise, the organization on occasion does provide essentials. Examples include food, clothing, bus passes, personal hygiene items, tents and sleeping bags. In addition, in cases in which individuals are transitioning from homelessness into housing, assistance with rent, deposits, furniture and household items is sometimes provided.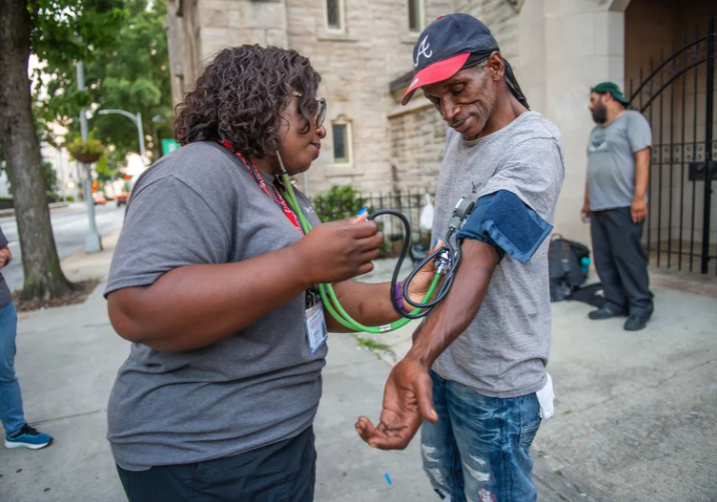 Medical Respite
Dealing with acute or chronic illness is difficult even for those who have housing. Dealing with illness while living on the street or in a shelter is considerably more challenging. Through the generosity of our donors, Six Treasures is able to provide medical respite housing for a limited number of individuals each year. This typically involves a short stay in a local hotel. On rare occasions, this may involve providing extended housing over the course of a few weeks.
In-Home Gatherings
Twice each month a group of 10 – 15 people meet in a volunteer's home to enjoy a dinner meal together, participate in a short devotion and share in prayer and communion. The "home group" has been meeting for more than 10 years and is comprised of both homeless and "homed" people.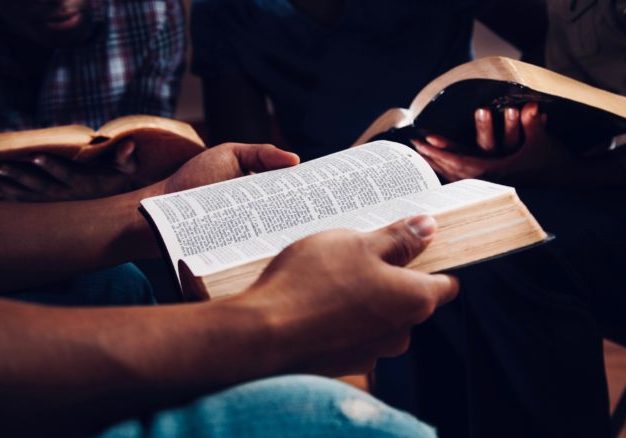 Bible Study
Six Treasures has hosted a weekly downtown Bible study for more than 10 years. This group of homeless and "homed" men (and sometimes women) meet on Tuesday mornings at the Iron Bridge Woodshop. Topics have included both Old and New Testament books as well as studies of the writings of more contemporary Christian authors like CS Lewis and Timothy Keller.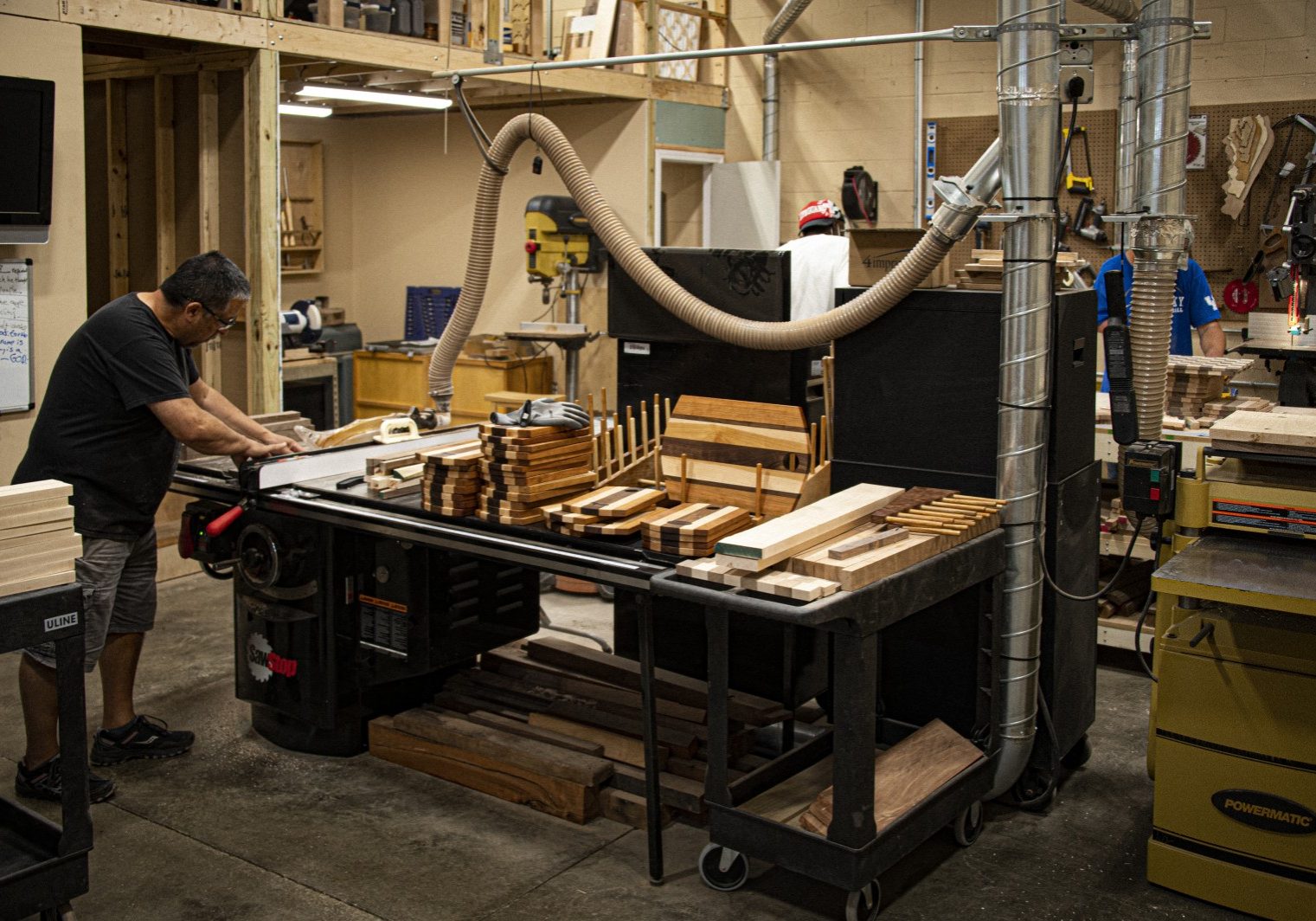 The Iron Bridge Woodshop
The Iron Bridge Woodshop (IBW) is an enterprise in which currently or formerly homeless men join with volunteers to craft handmade products from locally sourced wood. IBW creates opportunities for participants and volunteers to build mutually positive relationships in the context of creative, meaningful work. Proceeds from the sale of Iron Bridge products support the work of Six Treasures Ministries. [LEARN MORE]